SHADOW OF THE LION
A novel by W. Ruth Kozak
HERE IT IS! Volume 2 of SHADOW OF THE LION: THE FIELDS OF HADES
This is volume 2 of the SHADOW OF THE LION duo telling the finale of the story of the fall of Alexander the Great's dynasty. Watch for updates! And check back for details on the launch party in Vancouver BC early in 2017.

As the after-shocks of Alexander's death bring disorder to his Empire from Macedon to Persia, a deadly power struggle is waged over who will dominate to rule. Alexander's Generals 'The Successors', contest who will emerge to rule the vast expanse of Alexander's Empire. The 'Royal Women' Alexander's mother Olympias and niece Adea-Eurydike also vie for control.

SHADOW OF THE LION: THE FIELDS OF HADES, is Book Two of an epic story of political intrigue and ruthless ambition, complete with all the ingredients of a Greek tragedy. It is also a story that happens to be true.

ORDER
Shadow of the Lion: The Fields of Hades
from these on-line sellers
---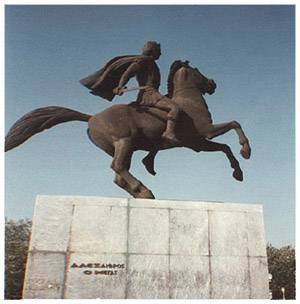 PLACE: Beginning in Babylon at the time of ALEXANDER THE GREAT'S death 323 BC, the story follows the journey of the newly appointed joint-kings, Alexander's half-brother PHILIP ARRIDAIOS and his infant son, ISKANDER (Alexander IV) through Asia Minor and Egypt to Macedon, until the year 310 BC when tragedy marks the end of Alexander's dynasty.
THEME: How ruthless ambition, greed and the quest for power corrupted and destroyed a World Power.
When Alexander the Great, King of Macedon and conqueror of Asia, dies suddenly under suspicious circumstances at the age of thirty-three in Babylon, everyone who lives in his shadow are affected . As the after-shocks of his death bring disorder in his Empire from Macedon to Persia, a deadly power struggle begins over who will rule.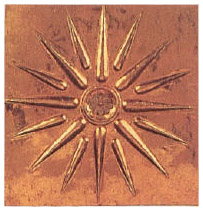 SHADOW OF THE LION is a story of political intrigue, ruthless ambition, racial prejudice, child abuse and exploitation. It is a true story, with all the ingredients of a Greek tragedy. The 'shadow' and spirit of ALEXANDER is the golden thread woven throughout this vivid tapestry, the differences between the opulent, aristocratic Persians and the rough highland warriors of Macedon providing a colorful contrast in the warp and weft of the prose.
Each character in SHADOW OF THE LION remembers Alexander through their own eyes, always according to the conditions under which they were involved with Alexander. We see him through the eyes of the Persians whom he conquered, and from the point-of-view of his generals and soldiers who loved and admired him. We also see him through the eyes of the women who came under his charismatic spell. And we see him through the eyes of his enemies.
You can read a short interview with the author about her book HERE.



For some additional background information, watch this video







ORDER
Shadow of the Lion: Blood on the Moon
from these on-line sellers


Go HERE to visit the Shadow of the Lion Blog